I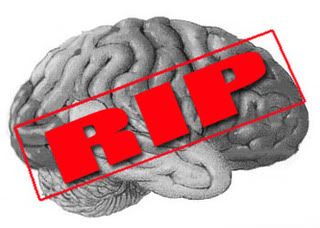 t's often the reality no one wishes to confront.  But after severe brain injury or extensive brain damage, the doctors will often say it:  he's BRAIN DEAD.
What does brain death mean?
Brain death is the irreversible loss of function of the brain, including the area that controls life – the brainstem.  It is the end of all brain activity.
In the US, brain death is a legal indicator of death.  It is regarded the same as someone whose heart has stopped beating.
How do you determine brain death?
The doctors will perform careful tests before they can safely proclaim someone as brain dead.  Before they perform the exams, they will likely explain what they're considering, and should tell you the results after.
Medical Criteria for Brain Death: the 3 Cardinal Findings:
1.  Coma or Unresponsiveness
2. Absence of Brainstem Reflexes
3. Absence of Breathing (Apnea)
Let us dissect each criterion.
1.  Coma. The person in a coma cannot be awakened by any stimulus.  He does not respond to pain or speech.
2.  Absence of Brainstem Reflexes. Brainstem reflexes include:
Pupillary reflex: Pupils do not react to light.  They are fixed and dilated
Corneal reflex: Loss of blink reflex
Cough & Gag reflexes: No reaction when the back of the throat is stimulated
Jaw reflex: The face does not move when the jaw is tapped
Tests the doctors will often perform:
Oculocephalic reflex or Doll's Eyes reflex.  The doctor will rapidly turn the patient's head 90 degrees to both sides.  A brain dead patient's eyes will stay fixed at midline.
Vestibulo-ocular reflex.  Often called the caloric test, the doctor will instill 50ml of cold water into the patient's ears.  A brain dead person's eyes will have no reaction.
3.  Apnea. The doctors will disconnect the patient from the ventilator and check blood gas levels after.  A brain dead person will  NOT breathe on his own, and the carbon dioxide levels on his blood gas will be very high.
Other confirmatory tests that support brain death, but are not necessary to diagnose it:
EEG (Electroencephalogram): shows no electrical activity
Cerebral Angiography: shows no blood flow through the Circle of Willis
Transcranial doppler: shows high vascular resistance associated with greatly increased intracranial pressure
Cerebral blood flow & MRI: shows no cerebral perfusion
Can someone who's brain dead still have reflexes?
Yes.  Often loved ones get excited when they see small movements from brain dead patients.  Sadly, they can just be reflexes that don't necessarily come from the brain.
It's confirmed.  Your loved one is proclaimed brain dead.  What now?
Then comes the painful decision to withdraw care.
A brain dead person is only kept alive by artificial means – the breathing machine (ventilator), and sometimes medication to keep their blood pressure and heart rate.  Once off, the body will not be able to keep itself alive.
These are painful times.  When agreeable, families are often asked about organ donation.  In most circumstances, the doctor will discuss the path with the family, give them time to say goodbye, and then withdraw care.